Remington 1911 R1
12-23-2012, 09:28 PM
Remington 1911 R1
---
Does anyone have one? I just picked one up, looking for others thoughts on this. I'm seeing a lot of good reviews on it, so I'm feeling good about my purchase. Stupid Florid 3-day background check has me picking it up on the 31st...
12-23-2012, 10:40 PM
Will do. I'm reading some online reviews and I'm feeling confident as a first weapon. I was looking at Sig Sauers but the place I bought it from had those wayy out of my price range.
12-24-2012, 11:01 AM
It says its got a 3.5-5.0lb trigger pull, and it felt solid when I did a dry-fire. I'll let you know on the 31st, I'm about to go pick up a box of 100 rounds to send through it
12-24-2012, 05:38 PM
Join Date: Mar 1998
Location: Blue Ridge Mountains, GA
Posts: 1,719
Likes: 0
Received 0 Likes on 0 Posts
12-24-2012, 10:44 PM
12-24-2012, 10:57 PM
Join Date: Nov 2008
Location: swamps of la
Posts: 4,322
Likes: 0
Received 0 Likes on 0 Posts
i have a R1 and it shoots great! the trigger is really smooth and very light for sure. but mine was accurate right out of the box. i cant say anything about reliability since ive only shot about 40 rounds from it so far.
12-26-2012, 10:36 AM
Well I already bought some Houge finger grips and a tactical holster- I figured that would be more comfortable to carry when I'm out on my four wheeler. I have about 250+ acres of corn fields with large dirt piles 30ft high that are only accessible by four wheeler so it's perfect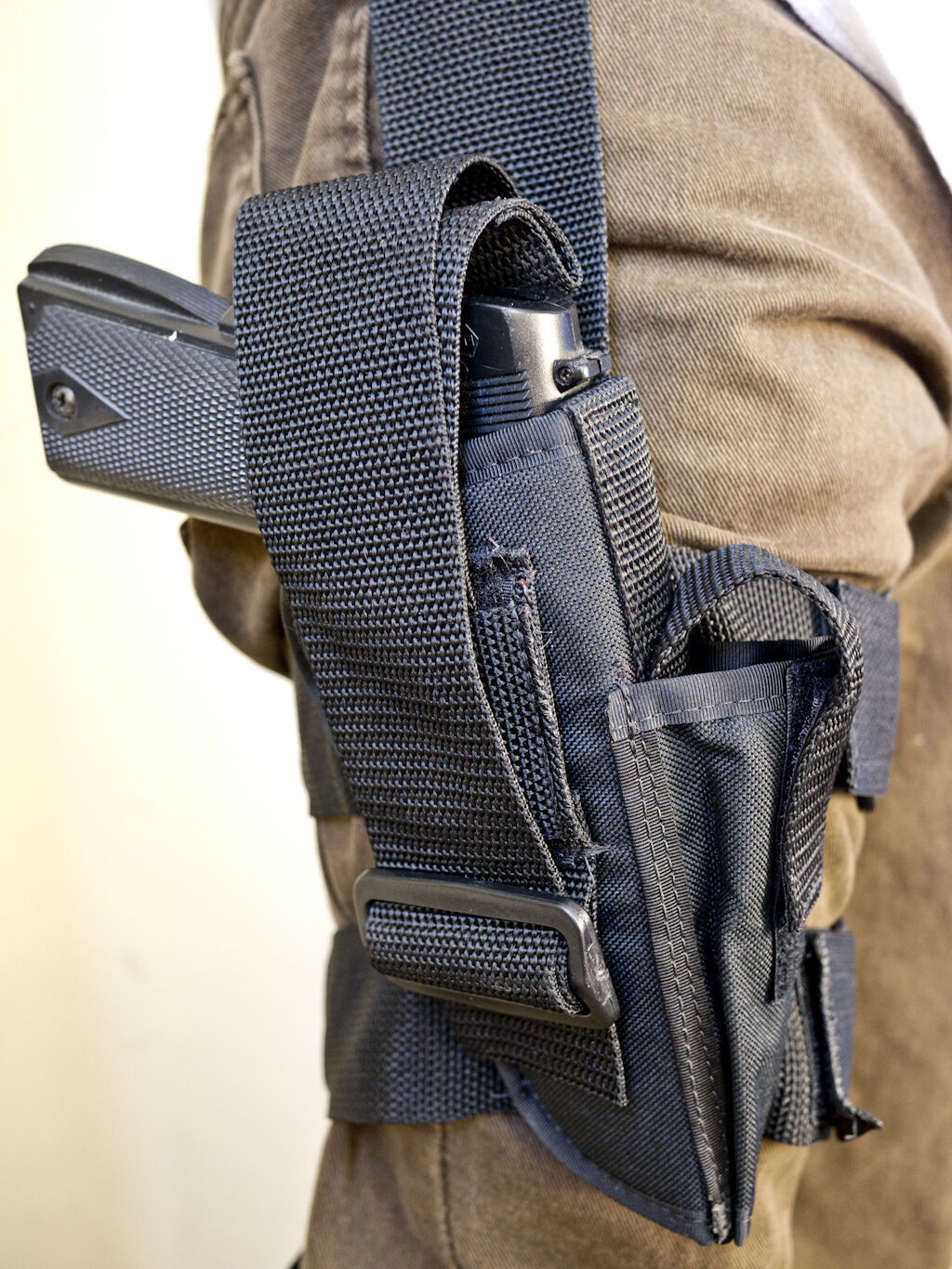 I've got 100 rounds of 230 grain FMJs that I plan to send through it the day I pick it up. Any tips on oiling/cleaning other than what the owners manual states?
12-26-2012, 02:15 PM
Good choice. Friend at work just bought one, and is waiting for shipment. When he does get it and we hit the range, I'll give my thoughts then prolly go on to just say 1911 for the win. Again.
Adrianspeeder
12-29-2012, 03:21 PM
What the heck am I going to do with a suppressor? I'd have to switch to a threaded barrel. I was thinking of getting a compensator.

I pick it up Monday morning. I can't wait!
12-30-2012, 03:43 PM
Join Date: Oct 2007
Location: farmington hills, MI
Posts: 3,439
Likes: 0
Received 0 Likes on 0 Posts
make it go phew phew.
sorry couldnt help me self
12-30-2012, 04:20 PM
Join Date: Dec 2011
Posts: 605
Likes: 0
Received 0 Likes on 0 Posts
i shot my ol mans 1911 when i was a kid but cant remember it. i have am m&p 45 and love it, i won an m&p 9L in a raffle and traded it for the 45. i was looking at getting a 1911 at the time. keep us posted on your thoughts.
12-30-2012, 04:31 PM
I'm on my way to Tallahassee to spend the night with my old lady and I'll be at the store @8am banging on the front doors to pick it up. Pics to follow tomorrow morning!