Some new life in an old truck 1993 XLT
04-18-2009, 10:32 AM
Join Date: Jan 2009
Location: Louisiana
Posts: 46
Some new life in an old truck 1993 XLT
---
I'm sure some here have seen this on another forum, but for those who have not, here's my recent little quest with a 1993 XLT truck. I set out on a mission to find a 1992-1996 bodystyle short wheel base, regular cab truck. That was the easy part. The tougher part was finding it as an XLT with all the bells and whistles, including a V-8, windows, locks, cruise, etc. So I finally come up with this $900.00 truck at the auction. She's on a salvage title due to the accident and having 213K miles on the clock.
This is the truck the day I bought it from the auction: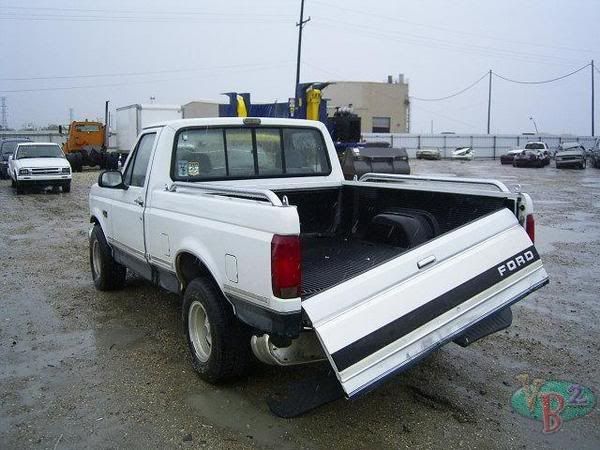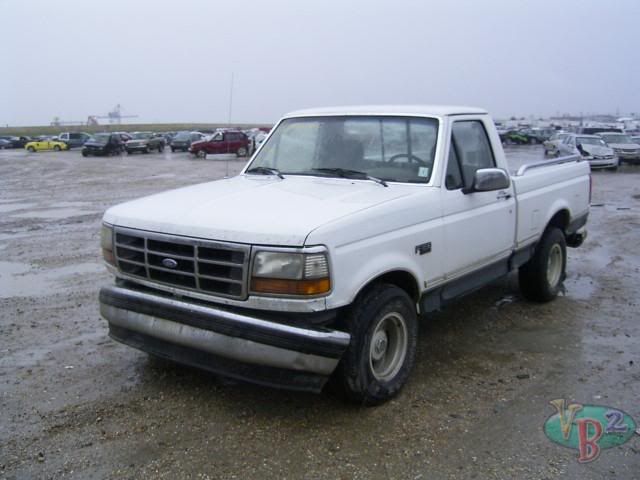 So with a swift forklift maneuver and a used bumper on the rear from a local salvage yard, the truck is back on the road. It actually managed to look halfway decent. The horrible "south of the border" wheels are removed and stock XLT aluminum wheels are put on instead.
Then a nice storm passes through, and the truck was blessed with a pine tree falling across the bed. Back to the same salvage yard for a replacement bad, in dark blue. Once again, back on the streets. A/C dies from the Ford compressor "black death", so what the heck, change everything. The color scheme is getting to be too much to look at anymore. The truck needs cosmetic help, so......time for a change. here it is after being stripped down to nothing. Not a seal or trim piece is left. All glass is removed as well.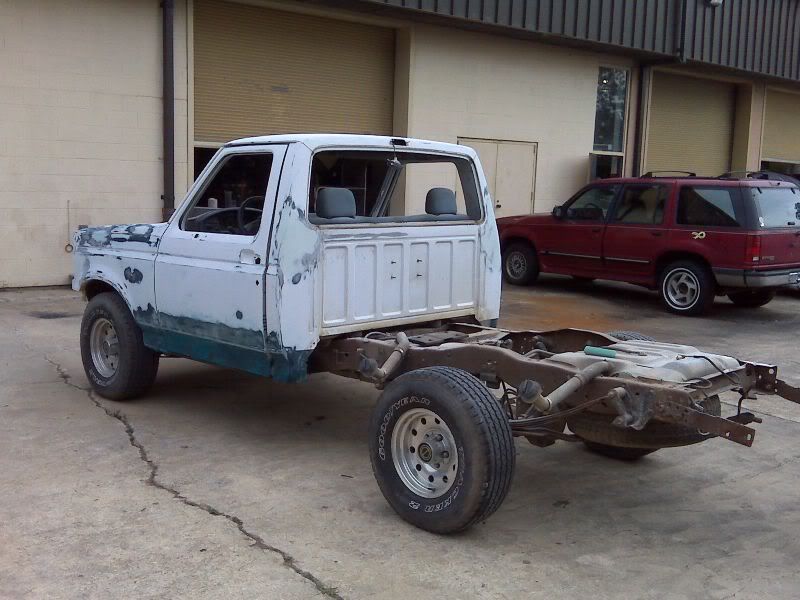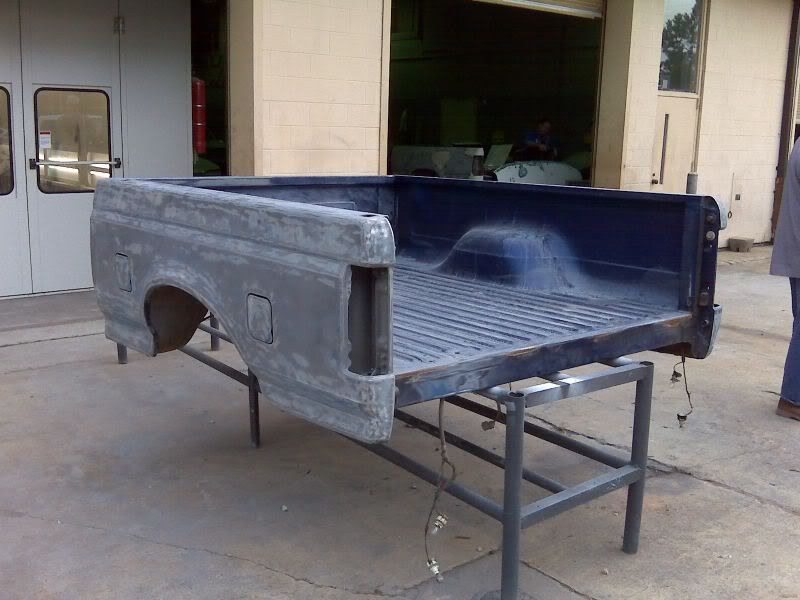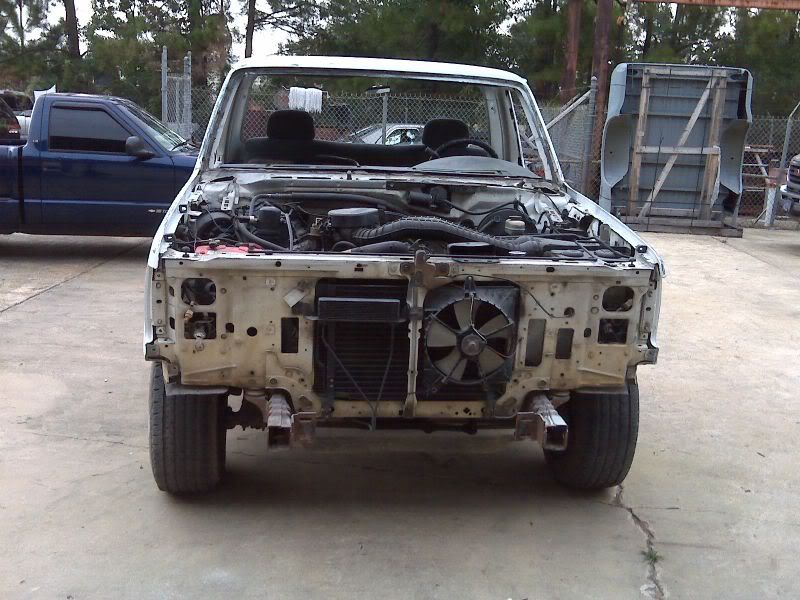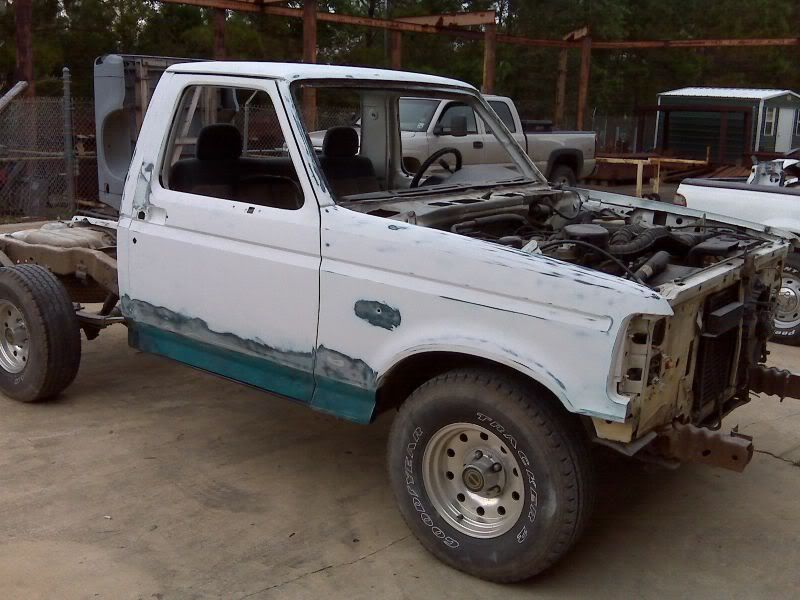 And some fresh color gets sprayed on. The paint was ordered from factory paint codes, white and green. A green pearl made by PPG was added to the clearcoat.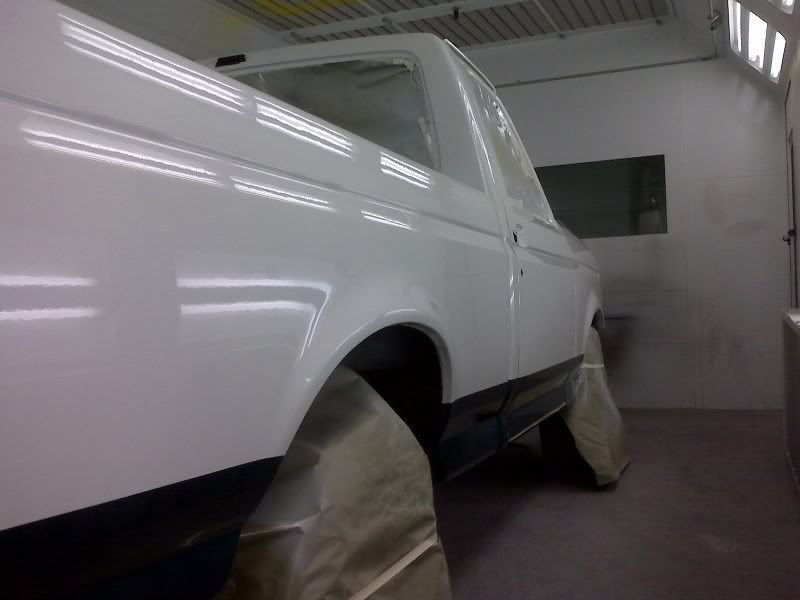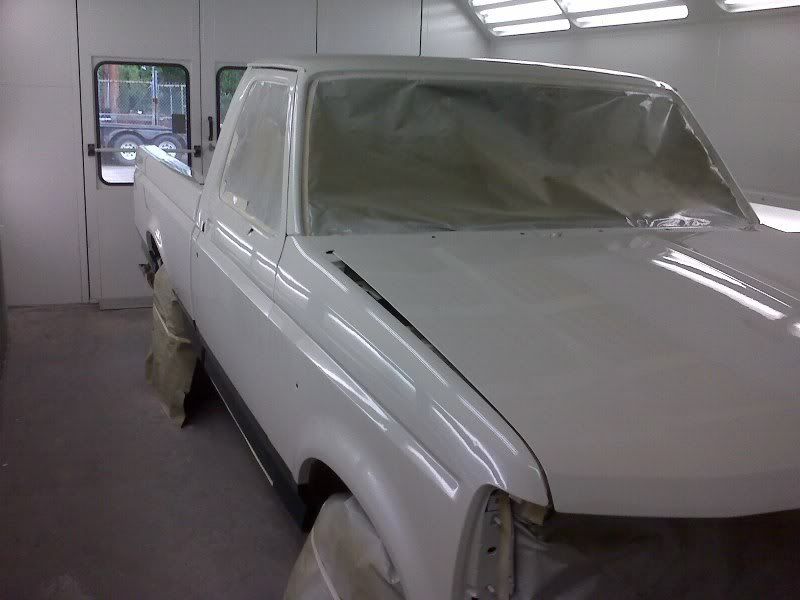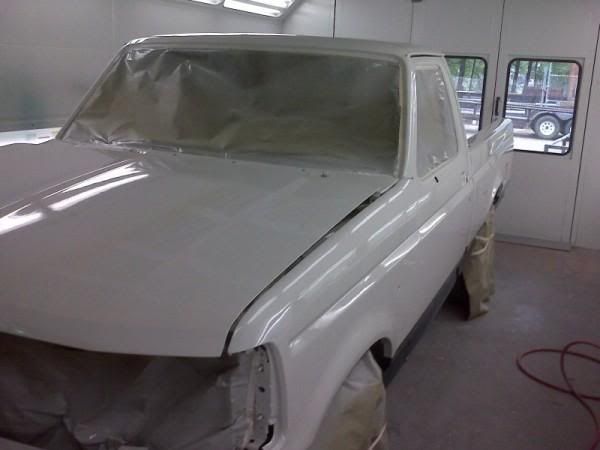 Continued below:
04-18-2009, 10:32 AM
Join Date: Jan 2009
Location: Louisiana
Posts: 46
04-18-2009, 11:43 AM
Join Date: Jun 2008
Location: Taylorville,IL
Posts: 537
04-18-2009, 12:05 PM
04-18-2009, 12:47 PM
Join Date: Jan 2009
Location: Louisiana
Posts: 46
04-18-2009, 05:02 PM
Join Date: Apr 2009
Location: st. pete, fl
Posts: 383
Awesome truck dude!
reminds me of my truck when i first bought it 2 years ago. wrecked in the front, rear 1/4 was pushed bout 6 inches, scratches and dents all over, but had 115k on it, and the a/c still blows ice cold! i'm now at 145k!
i think your truck would look awesome with 2" drop in the rear and the lightning front bumper plastic in the green 2-tone, i had it on mine but ended up getting torn off on a trail
04-19-2009, 05:04 PM
Join Date: Jan 2009
Location: Louisiana
Posts: 46
04-19-2009, 09:03 PM
04-19-2009, 09:13 PM
05-10-2009, 04:30 PM
Join Date: Jan 2009
Location: Louisiana
Posts: 46
05-10-2009, 05:00 PM
Join Date: Aug 2008
Location: College Station, TX/Schenectady, NY
Posts: 77
05-10-2009, 09:27 PM
Join Date: Jan 2009
Location: Louisiana
Posts: 46
05-10-2009, 09:31 PM
Join Date: Jan 2009
Location: Louisiana
Posts: 46
05-17-2009, 10:58 AM
05-18-2009, 05:43 PM
Thread
Thread Starter
Forum
Replies
Last Post
Site Vendor Specials & Classifieds
Posting Rules
You may not post new threads
You may not post replies
You may not post attachments
You may not edit your posts
---
HTML code is Off
---