Official 2009 - 2014 F-150 Picture/Video thread
11-04-2011, 03:51 AM
Join Date: Jul 2011
Location: Eddy, Texas
Posts: 102
11-14-2011, 05:19 PM
Join Date: Sep 2011
Location: Woodbridge, VA
Posts: 45
Now with 20% on front windows and limo on the top part of windshield ... and bug deflector!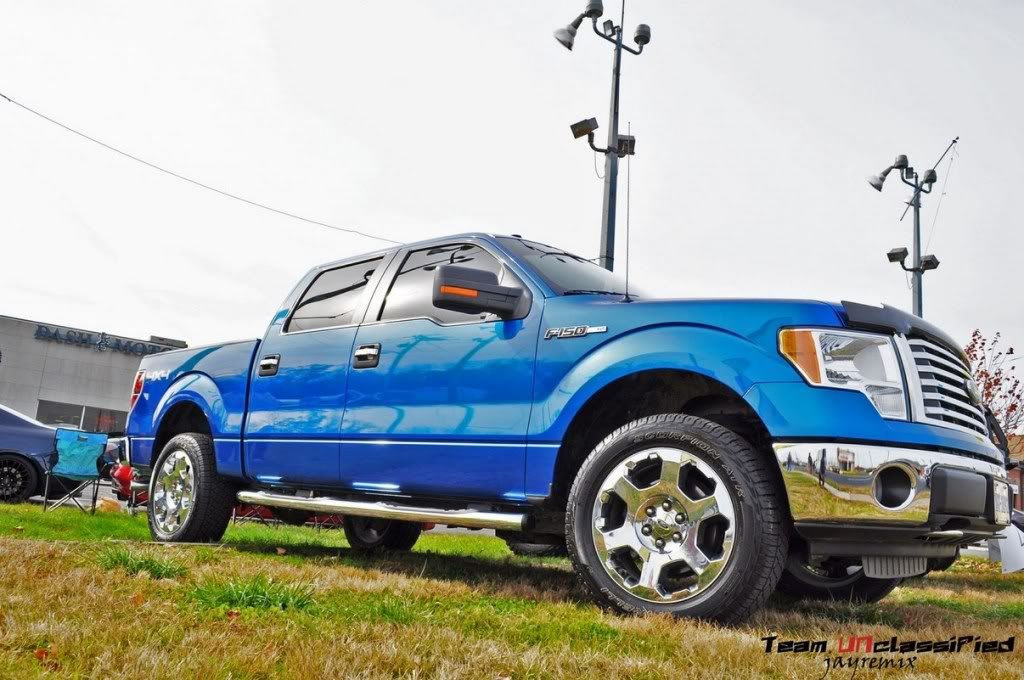 11-26-2011, 05:40 PM
Join Date: Jun 2010
Posts: 739
My dads 2011 EcoBoost, XLT, Chrome package (i think). Traded his 05 in on it. PLans for a level kit and some 33's are in the future.