Toyota Land-Cruiser Ute
12-28-2010, 12:12 PM
Join Date: Apr 2008
Location: BC, Canada
Posts: 1,053
Toyota Land-Cruiser Ute
---
been a while since I posted on the site ...
Well Am currently roaming the Western region of Africa ..
So I thought I'de post a picture of my Cruiser .
Straight 6 Diesel .. 5 on the floor ..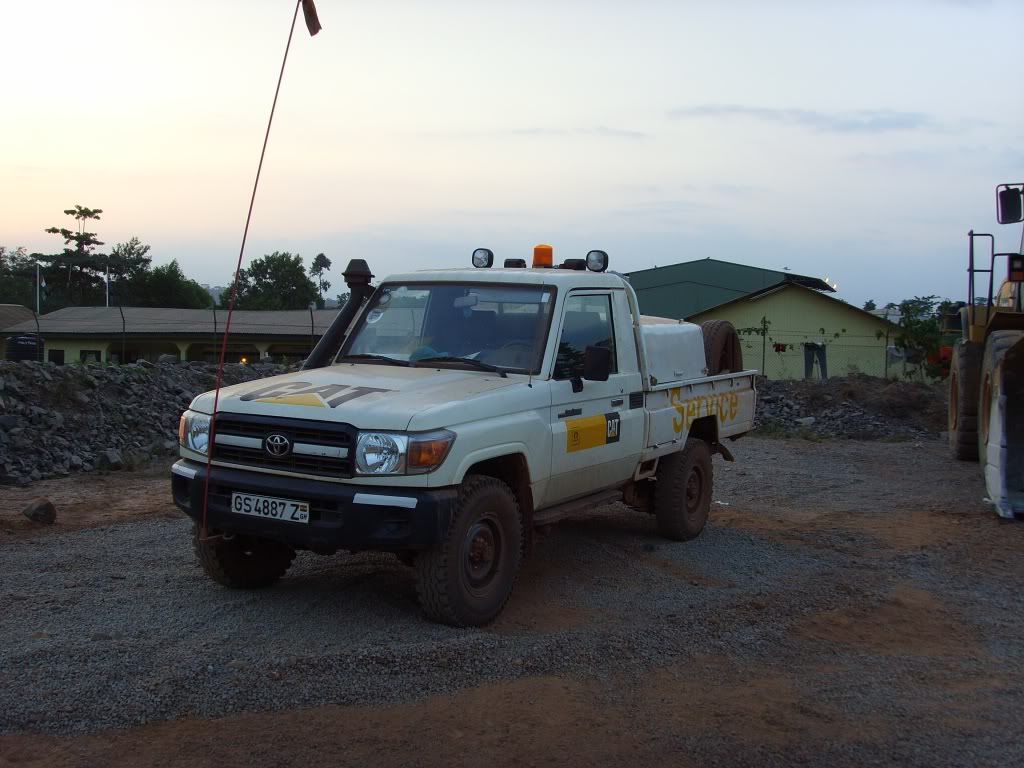 These trucks are Tough regardless of what people say / think about Toyota's ..
I cannot figure out why they are not Available in the UK or North America?
05-20-2011, 06:55 AM
Join Date: Oct 2010
Location: joplin, mo
Posts: 348
Because they only get press in a f150 forum.
ok ok all kidding aside, they probably don't meet U.S emission or NHTSA safety standards. I'm not sure about the U.K. But I can agree, from what I've seen, they are pretty rugged and durable. I had the chance to drive them while stationed in Okinawa.
01-10-2012, 04:40 PM
Join Date: Apr 2008
Location: BC, Canada
Posts: 1,053
Now back in North America ..
Currently making a buck out of this