2005 F-150 Shifter Position Light
01-08-2009, 09:05 PM
Join Date: Aug 2007
Posts: 3
01-10-2009, 03:23 AM
Join Date: Aug 2007
Posts: 3
01-10-2009, 10:12 AM
Join Date: Sep 2006
Location: North Pole, Alaska
Posts: 292
01-13-2009, 03:24 PM
Join Date: Aug 2007
Posts: 3
11-03-2009, 08:33 PM
Join Date: Nov 2006
Location: Crystal Lake, IL
Posts: 189
11-05-2009, 08:46 PM
Join Date: Nov 2006
Location: Crystal Lake, IL
Posts: 189
Originally Posted by
LastSplash
The bulb is a 168. To replace it open the center console and then pop the plastic trim around the shifter up by inserting a flat tipped screw driver in the hole that the center console lid latches into. The bulb is inside a white holder that is released by turning it 1/4 turn.
My bulb holder was black but thanks for the info. Was an easy fix thanks to your post.
11-07-2009, 12:47 PM
Join Date: Mar 2009
Location: Abbeville, SC
Posts: 219
11-07-2009, 05:03 PM
Join Date: Mar 2009
Location: Abbeville, SC
Posts: 219
12-05-2009, 07:58 PM
Join Date: Dec 2009
Posts: 1
12-05-2009, 11:21 PM
Originally Posted by
dawweaslman
followed the steps and saw that the buld holder was laying lose inside the center counsol. tried to plug it back it but it looks like it melted the plastic around where it plugs in. How would i fix this? Do I have to replace the entire plastic piece that it the bulb and wires twist into?
I think we need more information on your problem. If the mount is destroyed, you may well have to replace the whole thing. I'd try a junkyard.
- Jack
12-06-2009, 05:12 AM
Join Date: Nov 2006
Location: Crystal Lake, IL
Posts: 189
03-08-2010, 11:35 PM
Join Date: Sep 2009
Location: Kansas city, MO
Posts: 38
12-10-2010, 01:18 AM
Join Date: Jun 2010
Posts: 40
I have the same issue, here's a bad picture from my phone, but you get the idea: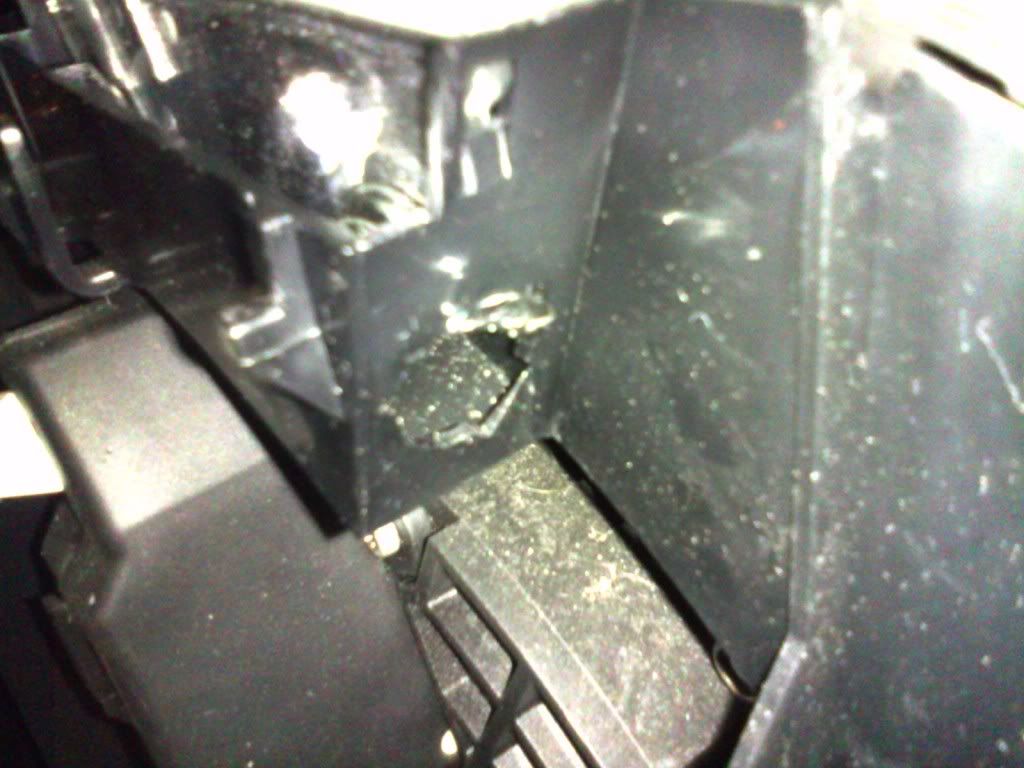 This is obnoxious and I don't think it's worth replacing the whole assembly. I'm just going to try a small dab of epoxy. Enough to hold it, but can easily cut the blob off with an exacto knife next time I need to change the bulb.
03-28-2014, 01:00 AM
Thank you for this thread. I just got a 05 FX4 and noticed a couple lights were burnt out. def love working on my truck after having a BMW for years and not being able to do a dang thing! got the light bulb at o'reilly's (spelling?) and changed it out in 10 minutes. now i just need to replace the lettering that's lit up. it's faded to all hell.
03-28-2014, 03:52 PM
Join Date: May 2013
Location: South Carolina
Posts: 420
Thread
Thread Starter
Forum
Replies
Last Post
Posting Rules
You may not post new threads
You may not post replies
You may not post attachments
You may not edit your posts
---
HTML code is Off
---