Frontier full replacement bumper pics
10-09-2009, 12:38 PM
Join Date: Dec 2008
Posts: 55
Frontier full replacement bumper pics
---
Does anyone have pics of a Frontier Full replacement front bumper/grille/brush gaurd combo on their lifted 99-04 F150 truck? I found one for for dirt cheap, and was thinking about purchasing it. Personally I like the full replacement farm/work truck look. And there's always wild game
or cattle/horses out running across the road where I live, so a little more protection up front is fine with me. I saw the picture on Frontier's website, but wondered what it would look like on a lifted truck with bigger tires (I've got a 6" fabtech running 35"'s. Pics would be awesome. Thanks.
10-13-2009, 07:30 PM
Join Date: Dec 2008
Posts: 55
10-13-2009, 07:47 PM
Join Date: May 2007
Location: Iowa
Posts: 1,414
10-20-2009, 09:58 AM
Join Date: Dec 2008
Posts: 55
Well I picked it up and got it put on Friday, not near as heavy as the ranch hand I've dealt with, but a good bumper for a good price. I was mowing down some shrubs and small trees with it over the weekend making game trails, checking feeders, camera's etc. at the ranch and it did well. Price quoted from distributor $970.00 + tax. Price I paid $500.00 on craigslist from a newly divorced woman who's getting even with her husband. Price I sold my stock bumper and grille gaurd for $300.00. So I've only got $200.00 and my time in the bumper.
Pretty good deal if you ask me. Just need to update my sig now. here's the before and afters.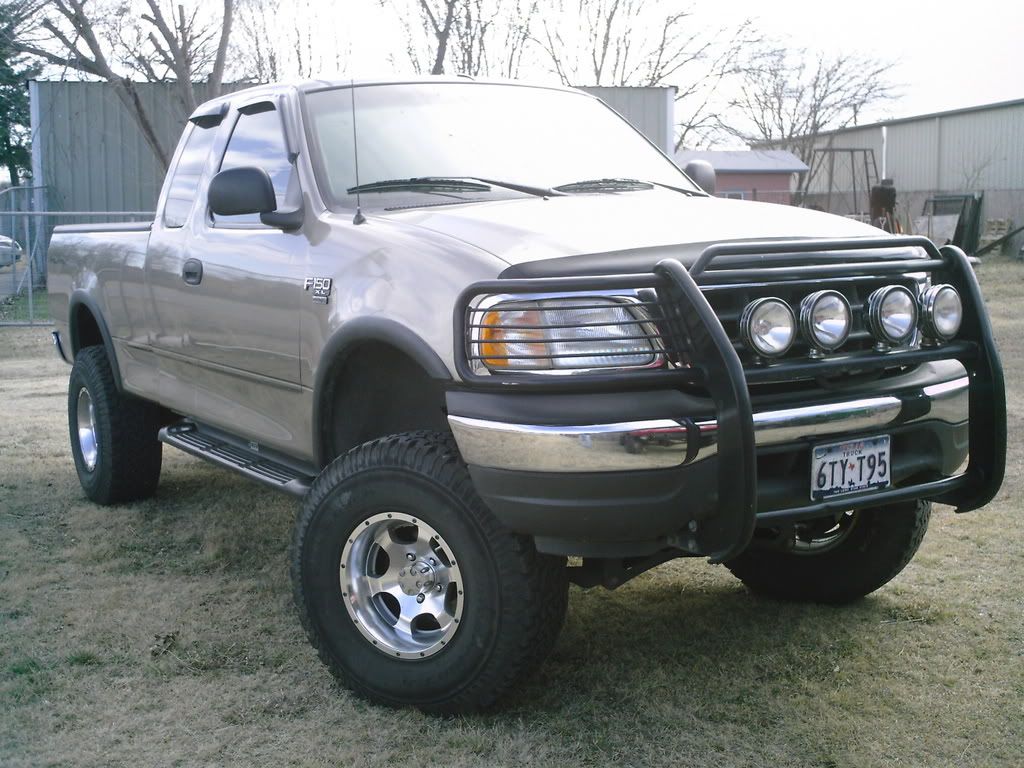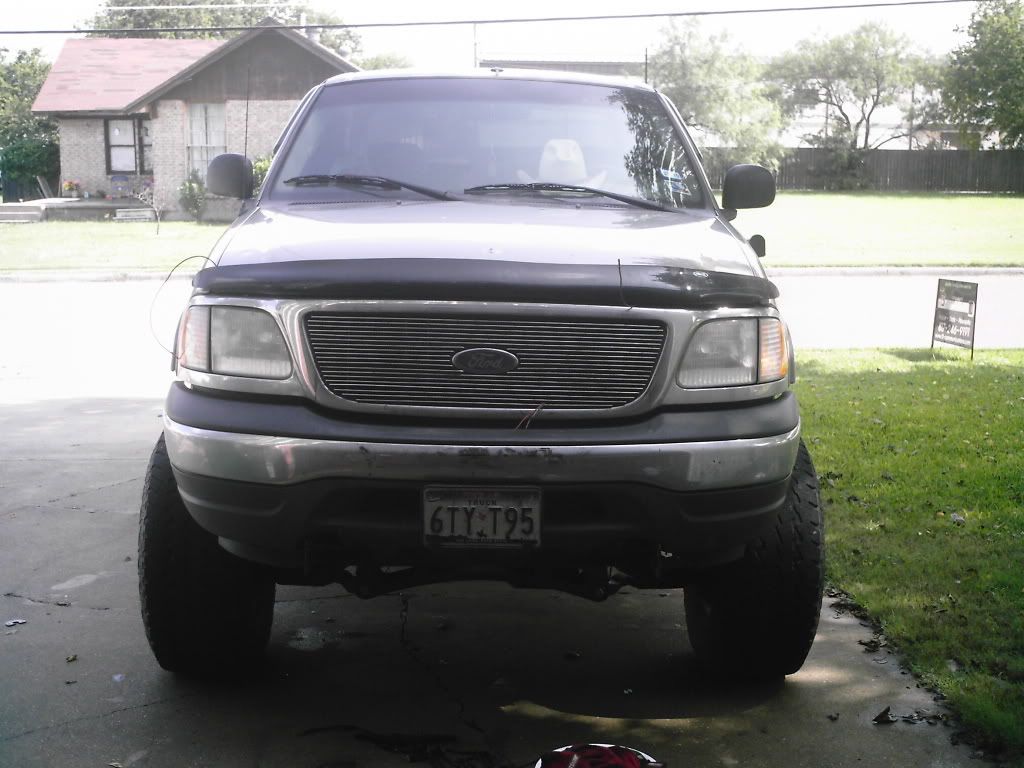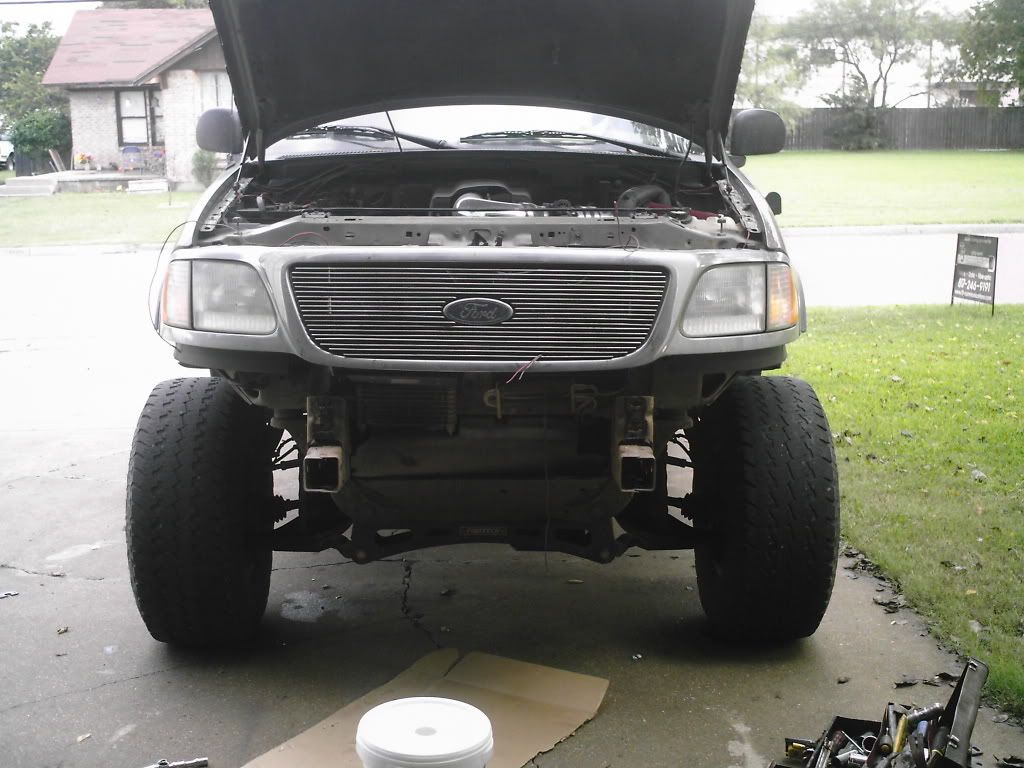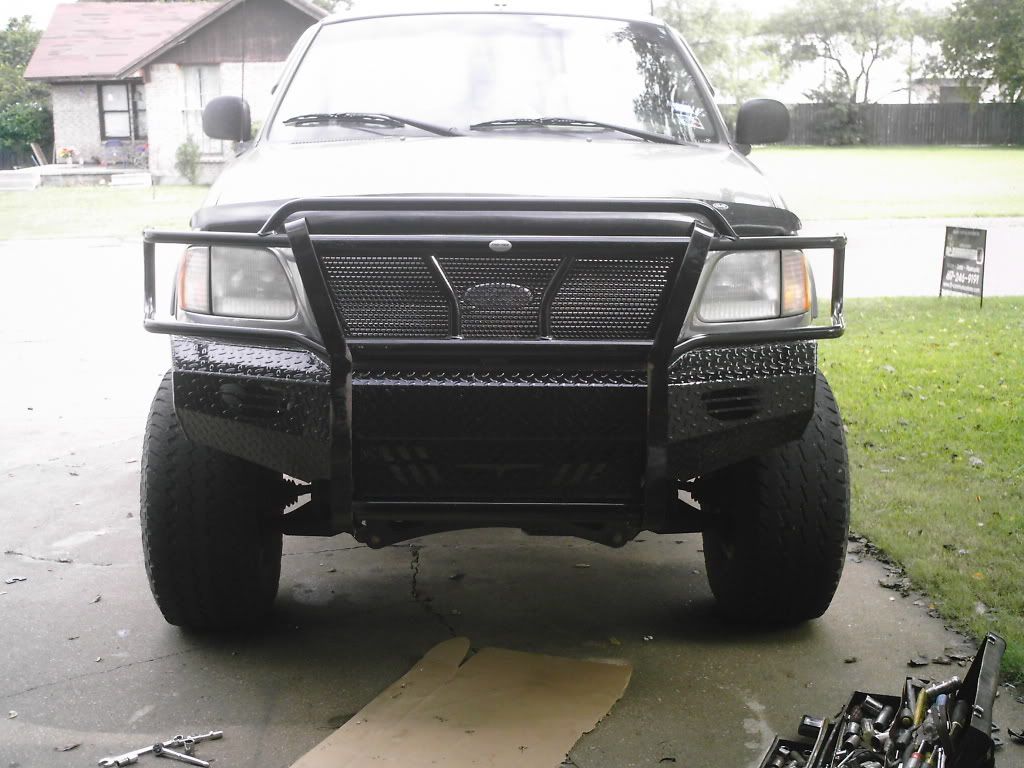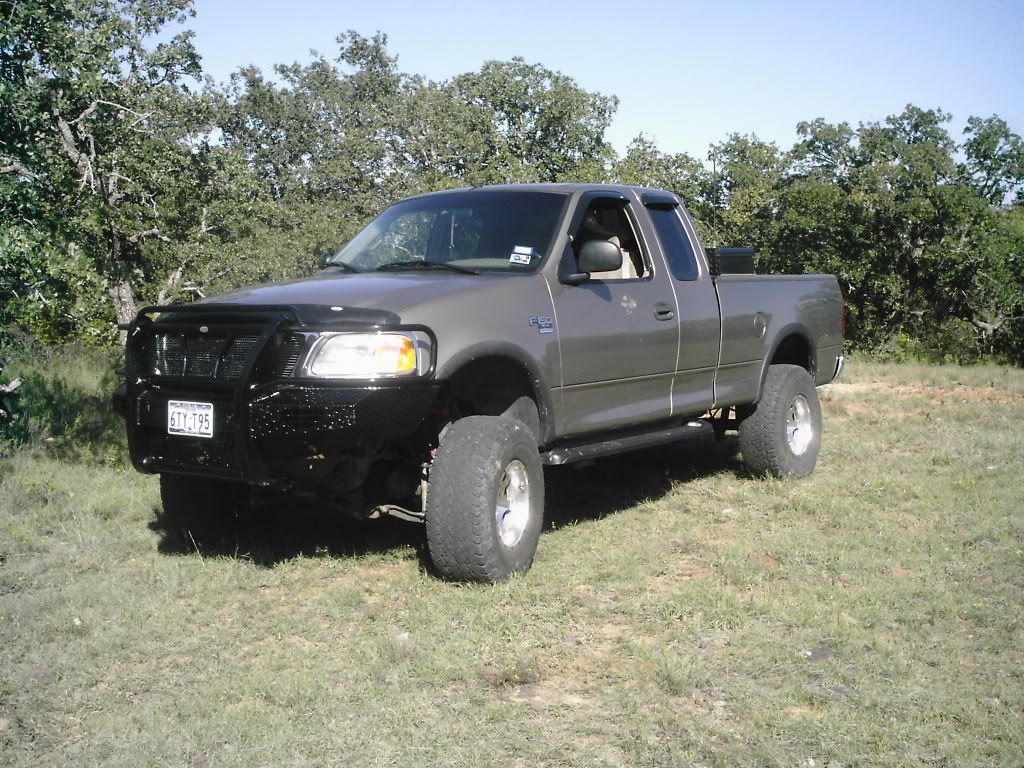 10-20-2009, 12:20 PM
10-20-2009, 02:09 PM
Technical Article Contributor
Join Date: Apr 2008
Location: Eastland/Stephenville, Tx
Posts: 1,513
10-20-2009, 04:47 PM
Join Date: Jul 2002
Location: Lebanon, Missouri
Posts: 2,932
10-20-2009, 05:53 PM
Technical Article Contributor
Join Date: Jul 2009
Location: Brooks, AB / Winnipeg, MB
Posts: 2,081
10-20-2009, 07:55 PM
Join Date: Oct 2005
Location: Parker, CO
Posts: 593
10-20-2009, 09:41 PM
Join Date: Dec 2008
Location: Lehigh Valley, Pa
Posts: 114
I want to know that also.
I love the look of those Ranchhands except I don't like the shinyness of it. I wish it was matte finished. Maybe that calls for Line-X?
10-21-2009, 10:22 AM
Join Date: Sep 2009
Posts: 76
10-21-2009, 10:59 AM
Join Date: Dec 2008
Posts: 55
Thanks for the compliments from those who like it, for those who like the old setup better, I "almost" agree with you as well. When I first put it on, I almost took it off and kicked myself in the a$$, for already selling my other setup. But it has began to grow on me now
As far as the factory tow hooks, yes there are cutouts on the bumper for the factory towhooks so you can still use them. You can see the "cutouts" I'm referring to in this picture, just below the fog light opening.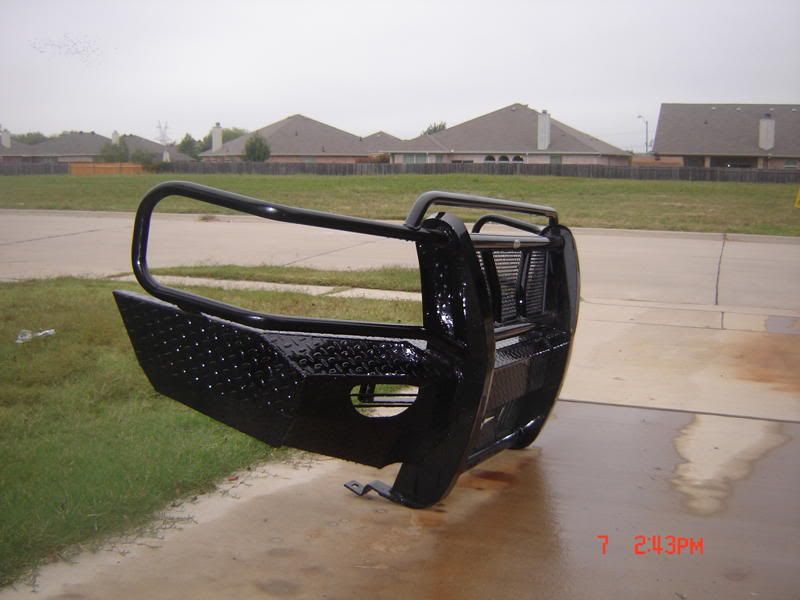 I bought my truck used, and it had been in a front end collision, so mine didn't come with them, and I also need to hit a junk yard and mount the stock factory fog lights and tow hooks in the bumper. I did take two of the KC's I had and put them behind the bumper on a custom braket I made, it looks good at night.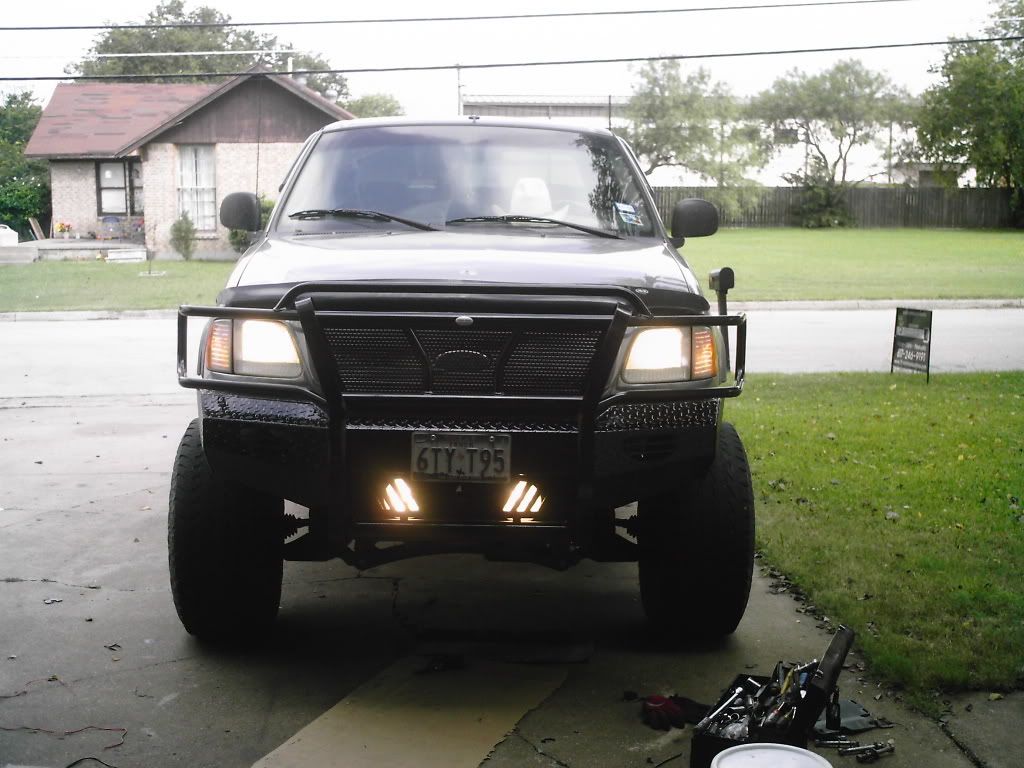 I'll wire the factory fogs into a toggle switch for those foggy nights and just use my sidemarkers. For those interested in the old setup, it's just a Westim Sportsman grille gaurd, bought at any aftermarket shop. I had to drill mine to add the other 2 KC's in the middle. I bought mine on craigslist for $200. I'm addicted to Craigslist...
10-21-2009, 11:00 AM
10-21-2009, 06:48 PM
Join Date: May 2007
Location: Iowa
Posts: 1,414
10-21-2009, 06:58 PM
Technical Article Contributor
Join Date: Feb 2008
Location: Rosenberg/Baytown TX
Posts: 8,673
Thread
Thread Starter
Forum
Replies
Last Post
Bedliners, Caps, Tops & Lids
Parts & Accessories For Sale (2004 - 2008)
Posting Rules
You may not post new threads
You may not post replies
You may not post attachments
You may not edit your posts
---
HTML code is Off
---