It's finally home. 07 FX2
08-28-2007, 01:04 AM
Join Date: Sep 2006
Location: Rosemead
Posts: 144
Likes: 0
Received 0 Likes on 0 Posts
It's finally home. 07 FX2
---
Well after months of research and looking I finally found my dream truck. Magnaflow SIDO is coming friday, going to be installed lightning style. Code Alarm 670 should also be here friday and leveling kit might be here by the end of the week as well. Tint is going in tommorow.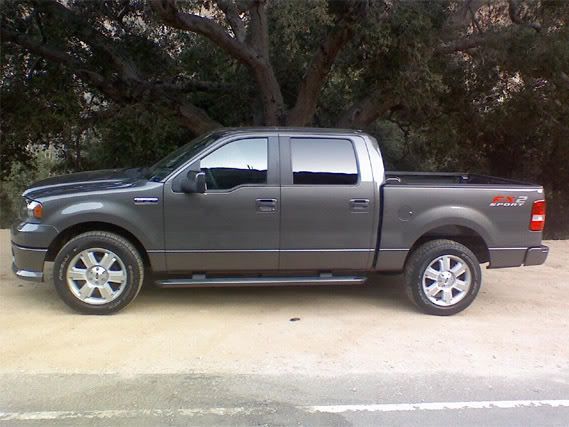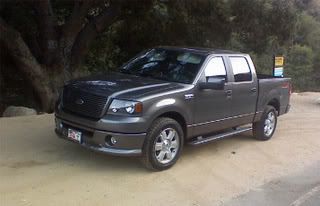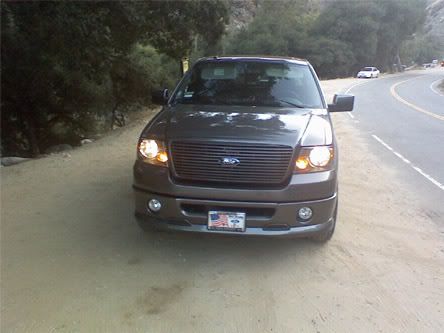 Any suggestions on mods I should do? Intake and line-x won't be in for about another month. Thanks for all the help you guys on this forum have given me. Really helped make my decision on the fx2.
---
Last edited by cgndhhh; 08-28-2007 at

01:07 AM

.
08-28-2007, 02:12 AM
Technical Article Contributor
Join Date: Aug 2006
Location: Northern California
Posts: 7,862
Likes: 0
Received 0 Likes on 0 Posts
nice looking truck.
good to see you've gotten a head start on your modding too. you should definitly look into a tuner to wake up your engine, but maybe wait untill your intake is in to do that.
08-28-2007, 08:37 AM
Join Date: Sep 2006
Location: Houston
Posts: 2,111
Likes: 0
Received 0 Likes on 0 Posts
Originally Posted by ThumperMX113
Everything sounds good except the leveling kit. Leave it be or go lower.
I agree, That lower valance looks better lower to the ground. Can always lower the back to be level with the front
And Nice looking ride, congrats man.
08-28-2007, 10:47 AM
Join Date: Jan 2005
Location: Colorado
Posts: 133
Likes: 0
Received 0 Likes on 0 Posts
Congrats. How about protection. 3M clear bra (tint place might do it) and all weather mats. Those shouldn't break the bank and will keep your ride looking good. I agree with those saying go lower but the step bar would have to go. Good luck with your choices I am sure you could plenty of pics on here to help you.
08-28-2007, 08:40 PM
Join Date: Jul 2007
Location: Las Cruces, NM
Posts: 80
Likes: 0
Received 0 Likes on 0 Posts
Originally Posted by Copperhead64
Welcome to life with an FX2
+1!! I love my FX2. Had it about 6 weeks now and about to roll 3k on it already, and its not even my daily driver!
08-28-2007, 09:04 PM
Originally Posted by FoMoCoFan17
Ditch the leveling kit. Drop the rear.
HID heads/fogs look awesome on the FX2's and X-cal2 is a must.
Sweet ride.
What he said. It'll look a ton better.